Unlock the deepest understanding of your consumers.
Go deep on the purchase actions taken by consumers both in-store and online — and the promotions that influence them.
Engage with verified buyers to uncover how attitudes, opinions and experiences affect their decisions to buy.
Enrich the results of consumers' actions to drive growth for your brand and business.
Securely connect our first-party consumer data with your data sets for even richer insights.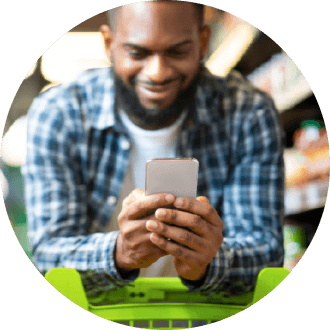 Numerator's first-party consumer data does the work of multiple data sources to unlock insights others miss.

Learn how RISE Brewing partnered with Numerator Insights to show the value of their brand, their loyal consumers, and why they deserved to be on the shelf.
Learn how Waterpik uncovered rich insights into the preferences of Costco shoppers through a Conjoint Analysis and follow-up Instant Survey, helping them optimize their product bundle to best meet consumer needs.
Learn how BBU leveraged Numerator Promotions Intel & Numerator Promo Insights to identify the optimal promotional strategy and confidently make the shift, resulting in increased profits across the brand and broader BBU product portfolio.
A modern panel for insight into modern consumers.
The Numerator OmniPanel provides a single source of consumer insights to help you market to consumers — not demographics.
PSYCHOGRAPHIC & MEDIA CONSUMPTION ATTRIBUTES
Stay in the know with the latest from Numerator.
Over 1,300 manufacturers, retailers and agencies trust Numerator to know more about their consumers.
Find out how Numerator can help
your brand grow more.
Our industry-leading panel is bigger and better than ever — going beyond omnichannel to give brands and retailers the insights they need to grow in ever-changing markets.